EDITOR'S NOTE:
The debate on theaterisation has been  going  on  eversince this subject became news for print and electronic media. Everytime a relevant and well researched article is published it has triggered several responses from our concerned veterans. Air Mshl VK Bhatia's article:
triggered some relevant/ interesting responses  (given below). These weren't published then  as this  debate had apparently reached a stalemate. However, the latest Indian Express news story (quoting former COAS Gen Naravane and his doctrine/philosophy on the subject) has once again drawn the interest of our veterans and thrown open the debate: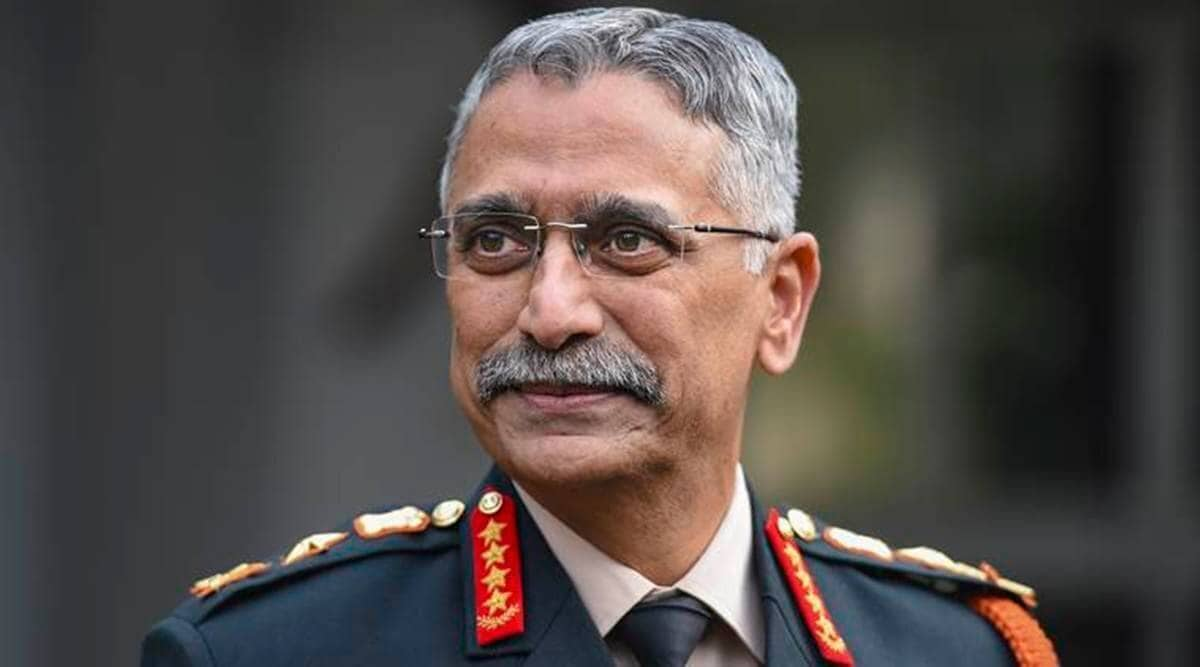 Kindly peruse the latest  news stories / articles and connected responses and send your responses to educate our readers and share your concepts/perceptions / doctrines on this  subject.
Editor, MVI
"Theaterisation is not an end, it is only a means to an end. That end has to be specified first in the form of a national defence strategy. That defence strategy, in turn, has to flow out of a national security strategy" - Gen Naravane, ex - COAS
Responses from Veterans
GP CAPT TP SRIVASTAVA
Ostrich syndrome afflicted proponents of dismantling a functional regional command structure cannot see beyond their nose. During past three years, major powers, USA in particular have adopted creation of smaller and independent commands within USAF. The intrinsic Structure does not involve CDS for operational issues. For instance C in C, Pacific has direct access to US Def Sec. No nation has a three star retd officer as CDS. Info gap between a chief and c in c is huge. Arrogant and ill informed individuals on military affairs determine what is good for military. Blind folded individuals advocating theatre commands may like to place white paper, if any, on creation of theatre commands. CDS misunderstood reforms in CSD canteens akin to altering military structure.
MAJ GEN. RAJAN KOCHHAR
This debate is done and dusted. These aspects had emerged when the theaterisation issue first came up. A lot has happened since then. There needs to be a realisation of the very changing nature of warfare itself from the introduction of drones and unmanned systems to emerging domains of cyber, electronic and space.
All modern armies have some sort of theaterisation in order to be effective. The bottom line is that when we have to address different domains in warfare there has to be greater synergy in land, air, sea, space, cyber and the cognitive domains. This is where theaterisation will play a key role. We need to move forward as that's what future warfare demands. What structures and procedures are required is a matter of detail.
BRIG SANJAY SANGWAN
Anybody who has the experience of raising a unit or a formation would know that putting various elements together is the easy part which can be completed within a few months but enmeshing them into a fighting machine takes a few years and building an organisation ethos or culture takes yet longer. This is when personnel come from the same service/arm with adequate experience of their envisaged role and duties and continuity. When people come together from different services and mindsets, responsibilities and experience they are required to unlearn and then learn afresh to streamline and synergise which is expected to take longer.
USA took 50 years for theaterisation to mature though India can't wait that long but it shouldn't be expected in a rather brief period either. Operational synergy will need synergised processes, structures, policies, SOPs and thoughts and at all levels from the Theatre HQ down till the man operating at the cutting edge. It will have to be a concurrent process at all levels and in all fields and branches to fructify in an early time frame. It is said that amateurs discuss tactics and professionals discuss logistics and that would be a good guideline for our transition. The second guideline can be as Adm. Arun Prakash puts it, 'make haste slowly'. And in view of the obtaining ground situation on our frontiers and in the neighbourhood the third guideline can be 'one leg on ground'. We can't afford to be caught off-guard or imbalanced. Hence, it shall have to be a gradual process.
At the macro level, the biggest concern remains adequacy of the number of fighter squadrons in IAF which have been assessed to be 42 for meeting the requirements of a two front war which the next war is almost certain to be. Till we are close to that figure air assets can not be split or sub allotted to theatres and have to be optimised by centralised control and utilisation by the Air HQ.  But it does not imply status quo either as logistics, training and even creation of joint HQs at various levels can be created to start forming joint policies, processes and structures as per need. These will also take a few years to mature and till then can operate with gaps on ground though not on paper as all services are used to already. Let the communication networks mature, early warning systems be synergised and responses to threats mature and stabilise.
It is also seen that in a complex operating environment with multiple facets, players and considerations, execution at the cutting edge is the easier part and more difficult is the decision making and the coordination part. Hence let joint logistics, communications, training and HQs begin along with joint planning of procurement and even R&D and development of technologies, equipment and weapon systems. Let the HQs come together to work out their jointness requirements, scenarios and contingencies including responses with inadequate resources. Once all these are in place filling the gaps with equipment/ units will be much easier. It will ensure a smooth transition and not being caught imbalanced during the transition.
GP CAPT JOHNSON CHACKO
I think enough has been said. Without the elected representatives deciding whether we should regain 'Akhand Bharat' or we should be happy with "Not an inch" we cannot decide what should be our doctrine and consequently what kind of military organisation we should have. It should be doctrinally sound with reference  to the medium of operations.
Now that we have an Army, Navy and AF we need to integrate them for joint application of force and there are enough structures that exist for the purpose. Whatever organisation comes up or formed  should be complimentary to what exists so that integrated combat effectiveness can be enhanced.
Relegating the Navy to a Maritime Command, IAF to an AD Command and promoting the Army is not going to enhance combat effectiveness.
Operationally, it will be a disaster and not in our national interest. There appears to be a hidden agenda or a sinister design to weaken our military power by creating an imbalance. My earlier writings have dwelt upon these in detail.
TRIGGERS FOR RE-OPENING THE DEBATE ON THEATERISATION
CDR MUKUND YEOLEKAR
Re-igniting the debate on theaterisation, former army chief General Manoj Mukund Naravane, who was delivering a talk on theaterisation at the 4th General KV Krishna Rao Memorial Lecture, said: "Theaterisation is not an end, it is only a means to an end. That end has to be specified first in the form of a national defence strategy.
That defence strategy, in turn, has to flow out of a national security strategy. Unless there is a national security strategy in place, to just keep talking about theaterisation is actually putting the cart before the horse." The former army chief  on Thursday said that framing a national security strategy was a prerequisite for taking theaterisation forward to optimally utilise the military's resources for future wars and operations.
BRIG PRADEEP SHARMA
Many articles have been written on the subject . The fact remains that those who are in a position to influence Strategy are indifferent to such suggestions and under compulsion to toe the Govts line. The concept of strategic commands is essentially something being followed by countries with a different threat and are aimed at power projection away from their own territories. India requires her own tailored strategy and it is up to the armed forces to brain storm for arriving at the desired org structure. Politicians need to be convinced.
A strong statement by the former Chief of Army Staff needs to be taken note of .
I wonder whether the Armed Forces have been  thumping to table and telling the Government of this requirement and if so what has the Government done about it?
---
(Views expressed are the Respondent's own and do not reflect the editorial stance of Mission Victory India)
For more defence related content, follow us on Twitter: @MVictoryIndia and Facebook: @MissionVictoryIndia