Editor's Note:
A recent news story by Rajat Pandit published by Times of India/India News on 28/29 Mar 2023 titled" CAG: Why are so many officers getting disability pension? and "40% Army officers retire with disability pension" has once again agitated the veterans and drew angry responses on this sensitive subject and intricately linked issues.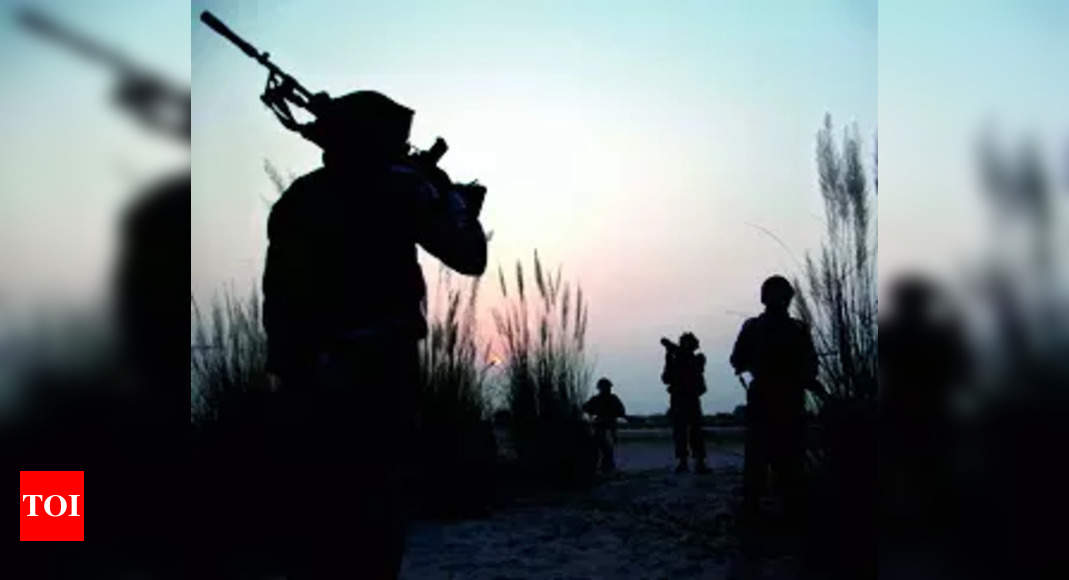 MVI reached out to some of these veterans and sought their responses. The subject of disability is very old and much debated in the past. We have received numerous responses that we are publishing in this Debate. We also have full fledged articles that will follow this debate. This MVI debate and the articles collectively convey the true feelings and deep concerns of our veterans about the manner in which 'disability pensions' of Faujis have been handled/dealt with by the armed forces themselves and also by the government. It is more than evident that in larger interest of armed forces and the nation this sensitive subject matter needs be dealt by all concerned with greater sensitivity and a much needed human and practical approach, not only for the officers but for all ranks too!
---
Col. Amit Bansal
Planted article by Rajat Pandit of ToI. Remember ToI was in the forefront to vilify disabled soldiers when there was a hue & cry when Income Tax Exemption was done away with by CBDT Circular 13/2019 on 24. 6.2019.
Fortunately  ,SC has imposed a stay on CBDT Circular, 13/2019.
Surprisingly, MoD and armed forces hierarchy do not want to address how to make rigours of armed forces service less demanding so that disabilities do not occur amongst officers, JCOs & ORs. With deliberate degradation of service conditions, pay & perks over the last 9-10 years, armed forces has rapidly lost its sheen & elan. Instead of improving service conditions so that disabilities do not take place, an attempt is afoot to find fault with disabled personnel. As if they manipulate the medical board proceedings, despite numerous checks & balances? Why penalise vast majority of disabled personnel just because a few of the star ranks manipulate in 'getting disability'. By all means haul them up!
Medical profession suffers from a double whammy - stress & strain of service like the rest ,plus additional stress of an extremely demanding profession. There is no infirmity in why a larger number of doctors suffer from disability.
Matter for income tax exemption on disability pension in SC might come up for hearing on 05.4.2023.
Nature of work and service conditions in services is a key factor to disability.
Leading the ops by personal example in fd & CI/CT areas by offrs is another major reason for disabilities.
Offrs serve for longer duration than JCO/OR due to which they are more prone to disability towards second half of their service.
Stress levels among offrs are much higher than JCO/OR due to larger responsibility and accountability which leads to some diseases.
Reduced physical activity after moving out from unit for staff postings.
Inability to have separate diets for individuals.
Age related ailments are common after 40 yrs.
THIS IS A PLOY TO CREATE DIVIDE AMONG OFFRS & TPS IN THE ORG.
A set procedure exists for examining medical condition of an individual.
Col. Amit Kumar

Great strategy of taking media and  Officials to create fake projection in the environment and to avoid disability pensions. Check the details ,in many CASE'S Disabilities have been granted by Court. Soldiers eat mess food, even can't follow restrictions and  Disability is given by Board.
Its a properly planned move to deny disability and put pressure on Army Medical Corps officials. COAS must take cognizance. Questions the integrity of Forces and Officers and men.              
Maj Gen. Rajan Kochhar
CAG needs to undergo military training with Agniveers to understand what it takes to be a soldier. What happens to human body when subjected to harsh inclement weather in minus 40 degrees at more than 16000 ft heights. The stress levels when facing eye ball to eye ball deployment.
Dr BS Negi
Tell these so called auditors to switch places with army people and serve in hostile environment. For 2 years you serve in 20 degrees and then you land up in +50 degrees. Body bears a variation of 70 degrees. It is not lifestyle diseases but lifestyle conditions that a fauji faces.
Gp Capt. TP Srivastava
Let us catch the bull by horn and not waffle. To make the point let me state my case. I ejected from MiG 21 in 1985. Fractured my spine (at least that proved that I was not spineless!). Two years of trauma and recovery. Became medically fit. Flew MiG 29s for 16 years. During pre retirement medical doctor told me that permanent damage to vertebra DV 12 entitles me to 40% disability.
To touch 50% disability he advised me to report sick for loss of hearing. That would have given me additional 10%. Thus I could claim 50% disability. I found the suggestion despicable and morally and ethically untenable. I declined. Genuine cases must get disability pension. My tirade is against those who claim disability for financial gains. There are plenty such officers among us. Forget Rajat pandit. It is CAG report.
Brig BL Poonia
I agree with Gp Capt TP Srivastava.
"The percentage of personnel retiring with disability to the total retirees ranged between 36% and 40% in case of officers, and between 15% and 18% in case of PBOR," the CAG said in a report tabled in Parliament. A medical downgrade following a disability entitles a soldier to better retirement benefits. On an average, for the same rank, a disability pension can be 20% to 50% more than a normal one, plus the income tax exemption. The CAG report said that among the Army officers who were granted disability pensions, the percentage of those from the Army Medical Corps was significantly higher. In fact, this is something that cannot be justified in any manner.
How do we justify that ? The report also also flagged concerns about disability pensions being awarded on account of lifestyle diseases such as Diabetes and Hypertension.
Maj Gen Debasish Roy, former head of the Army Education Corps, was tried by a Court Martial on four charges under Sections 57 and 63 of the Army Act for falsifying official documents, making false declarations and 'Acts Prejudicial to Good Order and Military Discipline'. The court held him guilty of all four charges. His primary charge was manipulating Disability Pension, all others being a part of the effort to achieve the aim.
Going purely by the difficult conditions of service, the Infantry officers should comprise the maximum number, and Army Medical Officers the minimum, but that is not the case. We have a reversed pyramid. Obviously something is radically wrong.
Many General Officers have been found to have got themselves medically downgraded just prior to retirement, only to avail Disability Pension. So let us not view every CAG Report with complete suspicion, as if they are our Enemy No 1. They have a duty to bring it to the notice of govt since it has certain financial implications. Let's accept the bitter truth and take appropriate measures to do away with such malpractices. That would not only enhance the image of the Defence Services, but set a good example to All Ranks.
Neil John
Officers who are rendered low medical category in initial years of service due to op implications are unaware as to how and what needs to be published. Most of them like me  are absolutely ignorant. The Clerk in the company knows nothing. In time that medical issue becomes aggravated and then you are a category. You are denied courses and promotions and some like the previous CDS weighs all in one weighing scale.
Our treatment of disabilities itself is skewed. A cardiac issue and a stent is fit for promotions and shape 1. While officers from armoured corps and artillery who deal with loud noises and develop hearing issues become a category for partial hearing loss!
Maj Gen. Raj Mehta
The sterling personal example given by Gp Capt Srivastava shows that character and ethics are a military not a specific service phenomenon. The indication of a minority involving in rule bending to gain financial advantage is just that a minority. My 39 years in uniform taught me that. This minority can be ignored and if detected, crucified.
As GOC of a LC Div in 2004 while visiting troops in HAA around 15000 ft ASL I was hit by lightning while making a night 'all OK' call to the Corps Commander.  I was reporting on a permanent line telephone 5B from an iron bunker, my night habitat. There was sporadic lightning about that monsoon night on that bare mountain top.
Flung across the bunker by the voltage surge despite the bunker being wired with a lightning rod. I became unconscious for a few seconds. Next morning ,I walked down 6 hours to the road head. Examined by medical authority in detail at higher HQ insistence, I was retained in SHAPE - 1 by Command HQ, retired much later in SHAPE-  1. I guess the Regular Forces wear character in their uniforms.
Brig BL Poonia
A matter of serious concern: Majority of us took a great deal of pride in retiring in Medical Category SHAPE-1. I remember, when I went for Retirement Medical Board (RMB), the ENT Specialist, or rather most of the Specialists asked me: "Any problems ?". I proudly said, "No". And when you are ready to retire in SHAPE-1, they too don't bother to carry out a detailed examination, as the organization has nothing to lose and the retiring officer has nothing to gain. But soon after retirement I realized that I had lost the sense hearing in my left ear to an extent of 35% and 85% in the right ear. Then I realized that it wasn't a life-style disease/ problem. I should have got myself checked in detail from the ENT Specialist. Yet I have no regrets of retiring in SHAPE-1 category; in fact, I am proud of doing that. But one is shocked, pained and ashamed to read such news, as well as the news of some General Officers manipulating Low Medical Categories(LMC)  prior to retirement, purely for monetary gains. Some have even been Court martialled. Isn't it shocking!?
Col. Amit Kumar: The Way Ahead
OR serve for 17 - 19 years i.e. till about 35 Years of age, officers serve from 54 - 58 years of age. This factor is further aggravated by the fact that due to shortage of officers especially in the cutting edge units, each officer handles multiple appointments for which he is responsible and these additional responsibilities come with full accountability, for which he is answerable. This increases the burden on the officers.
The whole responsibility of any action lies on Officers, which is very STRESSFUL in a ZERO ERROR SYNDROME ENVIRONMENT. It needs to be understood that STRESS is the biggest killer these days even in civil world, where there is no LIFE and. DEATH situation or accountability, but only Ambition; however in the DEFENCE SERVICES it is RESPONSIBILITY and LIFE & DEATH SITUATIONS that one has to contend with.
OFFICERS LEAD ALL OPERATIONS FROM THE FRONT that is why the Indian Officer to JCO / OR ratio of Casualties is the highest in the world.
Prolonged stay in operational areas in inhospitable weather and hostile conditions, especially in HAA and CI Areas of J&K, Sikkim, and Arunachal Pradesh.
Isolation.... Commanders  are isolated and have no one to discuss or vent out their frustrations.
In addition, it also needs to be noted that no officer can WISH DISABILITY ON HIMSELF; It is a, PANEL  OF DOCTORS AND SPECIALISTS that declare a Person to be downgraded to Low Medical Category only if they find some Medical abnormality in the person. After this the Medical Board Proceedings are vetted and perused along the Staff Channels and are Ultimately cleared by the Adjutant General's Branch at the Army HQ and then and only then Disability is confirmed on the person concerned.  The implications of which are as follows :
A.  A person does get considered for higher ranks. He loses out on promotions.
B.  Invariably, LMC officers are looked upon as a liability in the organization and no one likes to be looked down upon.
C.  On retirement, since he is sick and loses his ability to perform at peak level his level of competence and efficiency drops, so he is at a disadvantage vis  a vis  others for no fault of his  , but because of the environment and circumstances presented to him by virtue of his profession.
Notwithstanding the above, the statistics about 50% Doctors taking disability pension is based upon two major factors :
Awareness about the benefits and procedure of getting down graded even at the slightest pretext.
They are the ones who compose the Medical Board and as such they are known to each other and may have a soft corner for each other to at least help out borderline cases....
Finally, the aspect about a few black sheep taking advantage of the system on the basis of the Last Rank and Appointment held by them or their being a Doctor cannot be ruled out; Hence the complete system cannot be held to Ransom because of a few black sheep. Instead the  black sheep as such need to be identified and given exemplary punishment. However ,the aspect of Officers to JCO/OR ratio in getting Disabled holds no water and as such needs to be scrapped, because of the reasons substantiated above.
The CAG guys need to be made to spend just one week in Siachen in winters, one week in the Deserts of Rajasthan in Tanks in peak summers and  one week in the monsoons in the Jungles of the North East and on board a Ship of the Indian Navy in monsoons or one week in deep sea in a submarine to understand the service conditions of the Indian Defence Services and then observe  how strong and fit is the Indian Defence Services. They should also be made to compare the Disability factor of personnel of the Indian Defence Services with that of Foreign Defence Services like the US Defence Services which too are eternally in operations like the Indian Defence Services, but in a much easier environment and then they will realize that given the circumstances, our casualty rate and Disability rate is much lower as compared to them. When those Nation's use their Defence Services, they suitably compensate them too, unlike the Indian System, wherein the Veterans have to fight even for the equalization of their Pension and the Pension itself is just 50% of the Last pay drawn. The Nation needs to introspect and Not go by just a statistical observation by the CAG, which is sensationalized and hyped by the Media, trying to show the Officer Cadre of the Indian Defence Services in poor light.
An effort to show the Indian Defence Services in poor light at the drop of a hat with a view to tamper with its functioning or to interfere with its functioning is the biggest harm that anyone can do to this great organization that has stood the test of times and is the" Creator, Defender, Protector, Sustainer, Deterrance and Projector of the Nation, its First and Last Bastion" for earning some brownie points or out of sheer Jealousy is absolutely wrong and needs to be shunned. Yes, point out anamolies and weaknesses, no problems, good to take stock and introspect and put things in order internally; but what needs to be avoided is Sensationalization of such mundane observations that can lead to mistrust between officers and JCO/OR or is aimed at running down the Officer Cadre of the Indian Defence Services and show  them in poor light.
---
(Views expressed are the respondent's own and do not reflect the editorial stance of Mission Victory India)
For more defence related content, follow us on Twitter: @MVictoryIndia and Facebook: @MissionVictoryIndia