Editor's Note:
National News of 1 May 2023  for DISSOLVING 62 CANTONMENT BOARDS once again threw up this subject and its connected issues for debate amongst veterans, especially those with first hand experience of dealing with some of these 62 cantonment boards and some army stations across the country. Their responses were sought by MVI to know the wisdom and implications of this major decision by the Govt/MOD just a year prior to the 2024 Parliament elections. It is relevant to mention that this subject of cantonment boards was debated during 2018 and responses from veterans were published in July 2018 issue of Fauji India Magazine. In this context an article titled 'A LEGAL PERSPECTIVE ON THE CANTONMENT CONTROVERSY' by Lt Col James Chacko was also published in the same July 2018 issue. The debate and legal perspective on the subject will give the readers a fairly good insight into this subject and its connected issues.
In light of the above background to the subject, readers are requested to peruse the varied responses received from our veterans (who have dealt with Cantonment Boards and Army stations) and also information provided by official Army sources to justify Govt's decision (?) and then draw their own conclusions. Readers, especially those with first hand experience and understanding of functioning of cantonment boards and Army stations, are requested to kindly send their responses to take this debate further keeping in mind following terms of reference:
1. The possible reasons for this major decision by GOI/MOD?
2. The implications of the decision on the armed forces, especially the Army?
3. The implications on the civilian population residing in the present 62 cantonments?
4. The implications on the civilian population residing outside cantonments but traversing/passing through the cantonment premises?
5. The wisdom/purpose behind this major decision? Will it be in overrall interest of both concerned military and civil authorities and lead to or faciltate better security, maintenance and administration of both military and civil areas by concerned Army authorities and municipal corporations?
6. Has this decision anything to do with forthcoming 2024 Parliament elections or/and connected state elections?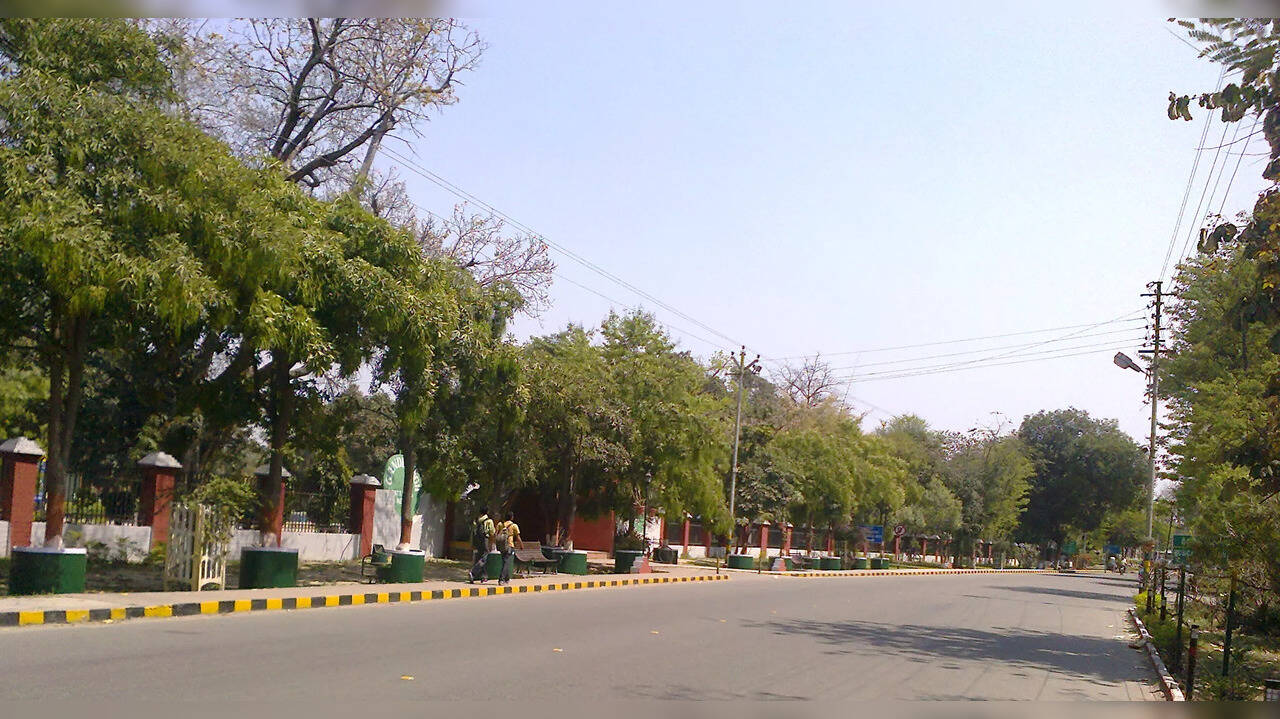 Responses
Col. Vikram Heble
This decision to shut down Cantts is a very correct one. The nay sayers obviously are not clear about Cantt issues. Having been Adm Comdt, Ahmednagar, which is both a Cantt and a Mil Stn, I am totally convinced that this is the correct step being taken.
Gp Capt. TP Srivastava
Yet another self goal/ strike by military courtesy Bipin. It started with Secunderabad. It has taken three years to fructify. Creation of cantonments had a security dimension.
Col. Vijay Bhate
As it is, land record of Defence Land even Cantonment Boards is bad. I can narrate my own experience. I was put as head of board to find out encroachment on Defence  Land in Ambala Cantt. Just to enlighten my self I walked to a farm land next to my unit. I searched for boundary pillar and found it uprooted from the ground, so I asked the farmer about it in Punjabi about it ? He told me "It was coming in the way of my tractor so I moved it" and added that he will put up in a suitable place in day or two! I got wise and wrote to Station HQ to kindly provide me with an official map showing the location of boundary pillars. Station HQ could not produce it as there was a tussle between Stn HQ & Estate Office! Later, I was relieved of the board and felt relieved myself!
Gp Capt. TP Srivastava
In my initial response I had merely mentioned security issue as one of the reasons for creation of cantonments. After reading few responses I felt need to elaborate. Major IAF airbases were outside city limits and few were part of cantt. Due to uncontrolled growth air bases viz: Ambala and many others are surrounded by civil population. If Ambala cantt is modified as per new rules, who will ensure security? Military lands must not be seen as real estate.
Col. NN Bhatia
I feel the concept of Cantonment was to ensure safety, security, welfare, brotherhood, comradeship, canteen, medical and  health, banks, ATMs, shopping complexes and  education facilities to all ranks including the separated families. Every 2-3 yrs units from peace stations move for field tenures and  separated familes are looked after by families and  troops residing around. Like wise, units coming after rigorous field tenures are united with their families for rest, welfare, training and other opportunities highlighted above. The free flow of civilians and  vehicles in military cantonments will compromise security as enemy intelligence collecting agents and  criminals like Billa & Ranga lurking around compromise security of troops specially families and  children of separated families and  national security vis-a-vis political ambitions of netas.
Lt Col. Manoj K Channan
On cantonments - the civil administration has to understand the vulnerabilities of military families exposed to terror threats. We need to see this holistically. Exploitation of land - a limited resource cannot be stopped, and the politicians will arm-twist the military leadership into accepting the visible changes.
Col. PK Royal Mehrishi
It is good that the cantonment boards have been dissolved for the reasons.
1. It is cantonment boards which have been dissolved.
2. Not the military stations.
3. There is a difference between both.
4. As armed forces personnel we live in military Stations .
5. Cantonment boards cover the cantonment areas.
6. Cantonment areas include areas where civilians also stay.
7. These are areas like Gopinath bazar and Sadar bazar of Delhi cantonment.
8. Cantonments are governed by Civil IDES persons. They are UPSC cadre and think not less then IAS about themselves!  Their chain is CEO - DEO- PGDE - DGDE. They are supposed to be land custodians of A1 land but on ground armed forces  units run from pillar to post for protecting A1 defence land . Forget about A2 and other cat of land. Other members includes locally elected persons. Head of the body is Station Commander( cdr) the only military person).  It is a democratic body. Even Station cdr cannot pass an order implementation without approval of elected members.
9. The entire budget is from ministry of defence. Which goes  in maintenance of these civil areas.
10. Civilians living here pay less tax. That is the reason they are happy staying in areas like Gopinath bazar of Delhi.
11. Executive members are CEO , who later become DEO and PGDE as stated above too. They get NFU. At command HQ level PGDE is equivalent to MG due to pay grades. And this is the reason why  MGOL at command level cannot do anything about land case. And why we have so many encroachments
12. Yol cantt was dissolved long time back. Not now.
13. Large part of defence budget was going for area maintenance of areas not inhabited by uniformed persons.
14. Semi IAS body was  managing it. Which is huge in strength and does no work.
15. Armed forces were responsible for looking after these areas. Where you had no say. As now these were democratic bodies.
16. Earlier you had say as these civil lines were created to assist military  persons for their daily needs which are not required now.
Maj Gen. Rajan Kochhar
The decision regarding taking away Cantonments from the armed forces has to be viewed in a more pragmatic manner.
Firstly, the point emerges to the rationale of this decision. Were Cantonments being badly managed and  will Municipal Corporations (MCs) do a better job? This itself is debatable!
Secondly, all cantonments cannot be done away with as many civilian areas are so intermingled with defence areas that bifurcation will be difficult. Examples like Lucknow, Delhi , etc.
Thirdly, due to expansion of cities the very concept of a Cantonment has lost relevance. Therefore to that extent this would a decision in that direction. Further, the land mafias were clamouring for this for a long time since the Def of Works Act 1903 was impinging on sale/resale, construction of structures in near vicinity of defence installations.
Fourthly, is the important question of security. If these civil areas now mushroom inhabited by any restrictions they would have an easy peep into defence areas at times these are even lesser than a distance of 10m.
I therefore personally am of the view that we need to look at it in a more rational manner rather than enforce it en masse!
Maj Gen. Rana Goswami
This will be good for all concerned, as most Cantt Bds are inefficient, have no money for development or even maintenance works have become dilapidated over the years due to negligence and rampant corruption. It is far better to have purely military stations and let the civil areas come under the municipal authorities.
From Army Sources: Residentrs Of YOL (HP) Will Have Access To All Govt. Schemes At Par With Muncipalities
• In a major departure from the archaic colonial practice of creating cantonments, Yol in Himachal Pradesh has shed its tag as a cantonment. The Military Area within the Cantonment will be converted into a Military Station and the Civil Area will merge with the Municipality. A notification to this effect was published by the Government on 27 April 2023.
• Contrary to perception, this move will prove beneficial to all alike. Civilians who were, until now, not getting access to State govt welfare schemes through the Municipality, will now be in a position to avail these through the Municipality. As far as the Army is concerned, they too could now focus on the development of Military station.
• This is a first among a series of excision of cantts and is a move that has been welcomed by all. Cantts are deemed Municipalities and running Municipalities is a State subject.
Addl Inputs
• There were 56 Cantts at the time of Independence and 6 more were notified after 1947, last one being Ajmer in 1962.
• Civilian residents of Cantts are not benefitted from State govt welfare schemes since Cantts are governed by Cantt Boards through the Defence Estates Department of the Ministry of Defence. Hence, there is a popular demand from the civilian residents and also state govts for excision of Cantts.
• Considerable portion of the Defence Budget is spent on the development of Civil Areas of Cantts. Also due to the ever-increasing expansion of Civil Areas of Cantts, there is pressure on A1 Defence Land. Cantts are colonial phenomena and Military Stations are better administered.
• Cantt Board employees and assets will be taken over by the neighbouring municipality.
Col. Rajvir Singh Lamba
After 1962 War, we stated that we couldn't manage our Defence Land. Our grievance after the 1962 debacle was that Army was primarily meant to train for war and other operational contingencies. They claimed that they lacked time and resources to manage Defense Land.
MOD happily agreed and created IDES to manage our Defence Land. Now we are saddled with this mess. They went about usurping our funds to feed their brood and usurping powers of Army Commanders. These delegated powers resulted in misuse of Authority and management of Defence Lands.
The good thing Army did after we inherited 62 Cantonments, was to come up with over 300 military stations till 1995. This certainly was a  step in the right direction because we thereby ensured no civilians could settle down on A1 Defence Land and placed us  in a better position to handle our Land without getting bogged down in litigation. This was done through buttoning up Agreements on leasing Land for essential Civic services.
Taking The Debate Forward: Col. Pradeep B Dalvi
Without going into the details of why Britishers established the Cantonments in India starting from first Cantonment at Barrackpore, I would like to assess the conditions that are presently prevailing in most of the Cantonments in India.
1. Management of Cantonments through Cantonment Board (CB) by Local Military Authority (LMA).
2. Involvement of civilians in day to day functioning of the CB. Pressure of Political parties, Elections, Allotment of Funds, Financial Self Sufficiency, Corruption ,etc., are the norms of the CB.
3. Security of military land by CBs and military. Land is prone to encroachment, legal cases, mismanagement, lucrative, and civilian occupation and settlement.
4. DEOs are corrupt and lack integrity and honesty in protecting the military land. Pressure from political parties for trespassing  and settlement  ,especially builder lobby nexus.
5. Lack of self generating revenue (ST, GST, Veh tax ,etc.). Have to depend upon MOD for funds to manage the Cantonment.
6. Most lucrative cantonments are located in Southern Command and Central Command where cost of land is exorbitant, especially cities like Pune, Bangalore, Mumbai, Secunderabad, Nasik, Lucknow, Kanpur ,etc. Hence it's a lucrative target.
7. All developments of cities in terms of roads, tracks, bridges, flyovers, airports  are taking place in and around cantonments making it more and more congested, prone to security lapses / mishaps.
8. Even if you hand over civil portion of the cantonments to local municipal corporation, how are you going to preserve sanctity and security of Military Station?  For example in Pune even if you hand over MG Road area to PMC  it will not serve any purpose as civilians will still pass through Military Station as important government offices, housing complexes and roads leading  to airport . Railway  stations ,etc., are located inside or almost touching the periphery of the Cantonment. 8. It's very difficult to convert such Cantonments into Military Stations  with restrictions imposed on by the military.
9. Will the government abolish Cantonment Act which has been ratified by the Government/parliament?
10. What will be the implications of such action by the Government? What happens to old grant bungalows, bungalows and properties on Lease (33/66/99 yrs) etc. ?
The complications and intricacies as explained in the 10 points above would require smooth handling in favour of  the Armed Forces otherwise the present situations instead of improving in the 62 MCs could infact go from bad to worse! Every single Cantonment board would have to be seen/reviewed separately in a pragmatic and rational manner keeping in view the realities on ground.
---
(Views expressed are the respondent's own and do not reflect the editorial stance of Mission Victory India)
For more defence related content, follow us on Twitter: @MVictoryIndia and Facebook: @MissionVictoryIndia